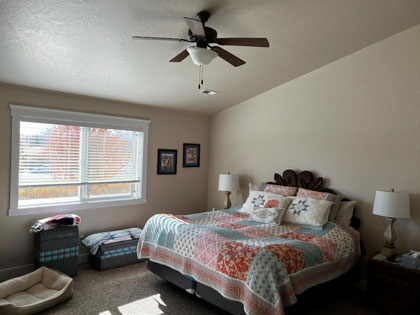 Our client's master bedroom looks AMAZING! The client was a referral from another client we did an interior for. Master P strikes again! Thanks Deb!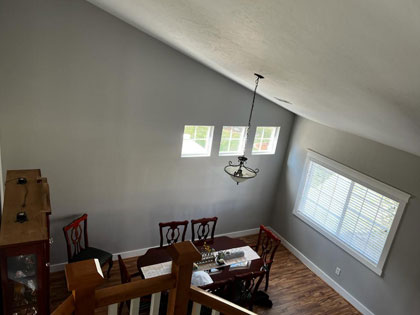 Vaulted ceilings can be tricky. Sore shoulders after rolling tbis room out!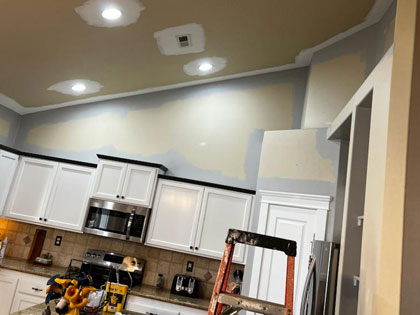 Chad just cut this in. Very meticulous is Chad. He is an artist that is a perfectionist. Between he and I, we catch when we aren't as happy with a certain space. We wint leave until it is right! OCDism is good for our clients. Not so good for our families! Just want everything to be as ckiae to perfect as possible!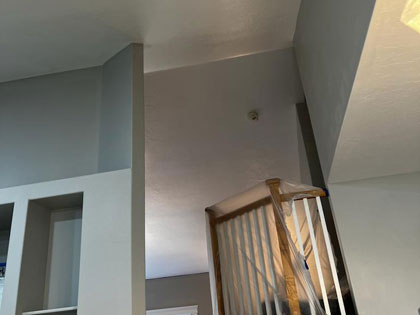 We put on Sherwin Williams Super paibt. Flat sheen on the ceiling, eggshell on the walls and semi gloss on the doors and trim. Couldn't have turned out better!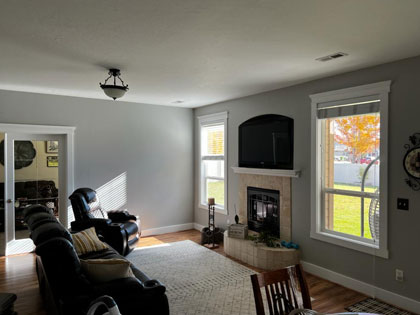 Finished up their main living spaces, first, not to disrupt this client's nest!